Solar Challenge Morocco
2021
ST Engineering iDirect, Kymeta and Intelsat team up to support the AGORIA Solar Team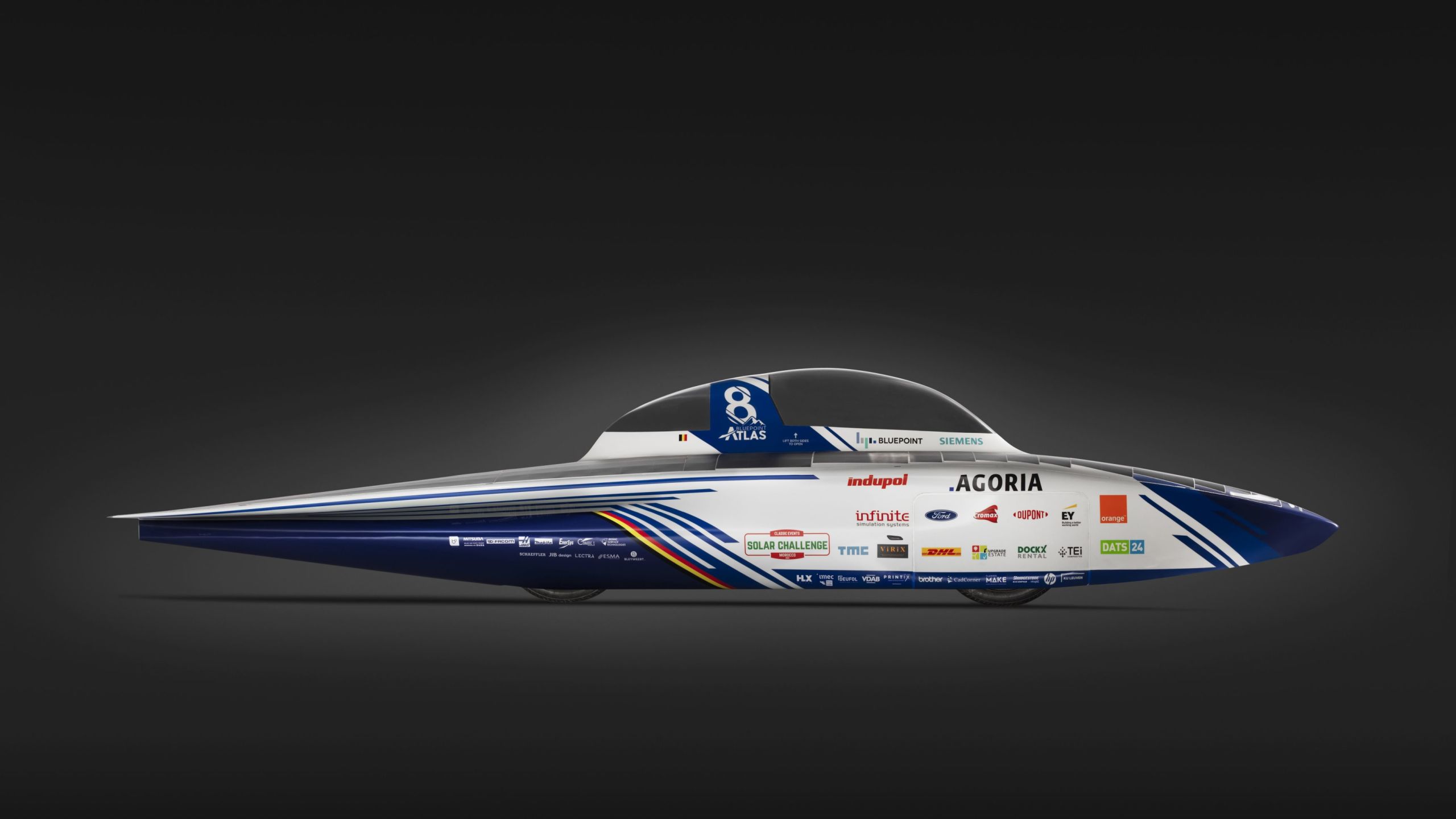 Last year, we powered the Belgian Agoria Solar Team with our partners @KymetaCorp and @Intelsat as they raced across Morocco's Atlas Mountains. 

Press ▶️ to take a look back at their journey, and how we kept the team connected from the start to the finish line🏁
Staying Connected from Start to Finish
Historically, a 2,500 km expedition through Morocco's Atlas Mountains was unlikely to include broadband connectivity. Today's university students wouldn't dream of competing to win such a race without it.  
As Agoria's connectivity provider for a third time, ST Engineering iDirect must take a cue from these young individuals we proudly support. Just as they stretch the limits of what is possible, so must we. In order to deliver the right solution, we chose the right partners, Intelsat and Kymeta. We have gathered our team to leverage the collective strengths of each of our companies and the shared experience we have working together to enable land mobile satellite solutions. 
Together we will provide the equipment and services to enable broadband Communications-On-The-Move (COTM) over the full course of the race to meet the applications and requirements of the Agoria Solar Team. The solution will support crucial data exchange such as weather patterns, traffic control and chat in order for the race team to successfully adjust its tactics in real time  in a region that is otherwise unconnected. 
By working together and combining their respective expertise, Intelsat, Kymeta, and ST Engineering iDirect offer a ready-to-use solution that provides a superior Quality of Experience (QoE) to the Agoria solar team. 
KYMETA 
Kymeta's newest terminal, the u8, is transforming the way people on the move connect, making high-speed, ubiquitous, always-on communications easier and more reliable than ever. The highly reliable, electronically steered terminal is easy to install, making satellite connectivity simple by eliminating the need for in-depth technical training on installation, setup, commissioning and service provisioning. 
Intelsat
Intelsat's FlexMove service was developed for ultimate service to its end-customers. The FlexMove next generation platform dynamically manages capacity across the award-winning Intelsat high-throughput satellite (HTS) fleet and the world's largest wide-beam satellite constellation. The layers of capacity provide the added resiliency and reliability needed to deliver real customer value. 
ST Engineering iDirect
ST Engineering iDirect delivers a combination of network, modem and management capabilities, including its IP-based satellite communications system, Velocity, that under pins Intelsat's FlexMove service.  Velocity was specifically designed for HTS operators deploying managed services who require massive scale and advanced mobility. Velocity enables Intelsat to deliver a superior user experience through its flexible bandwidth management; the ability to provision, assign and manage subscriptions, and monitor service in real time; and mobility features optimized around fast beam switching across multiple-spot beams.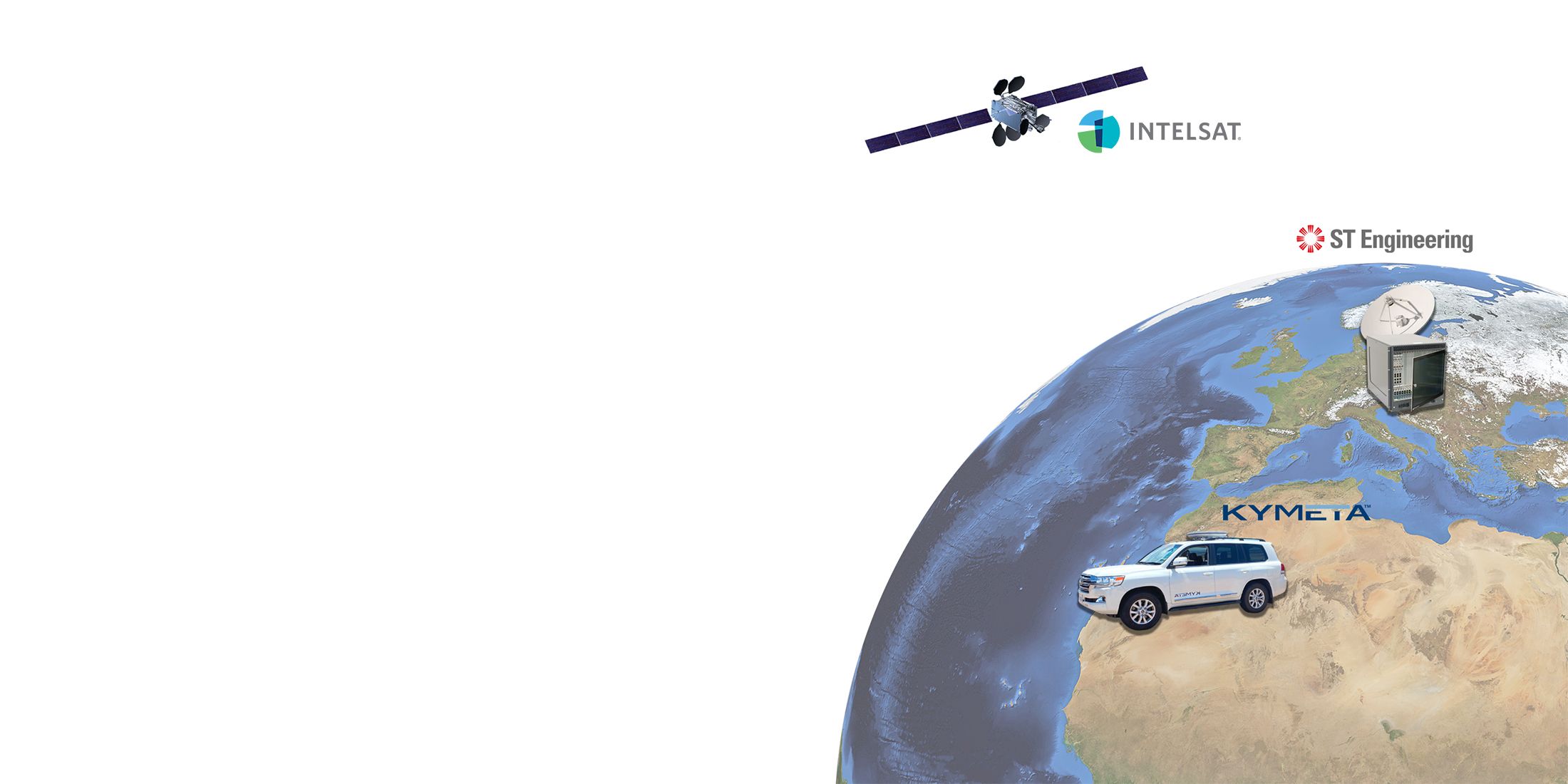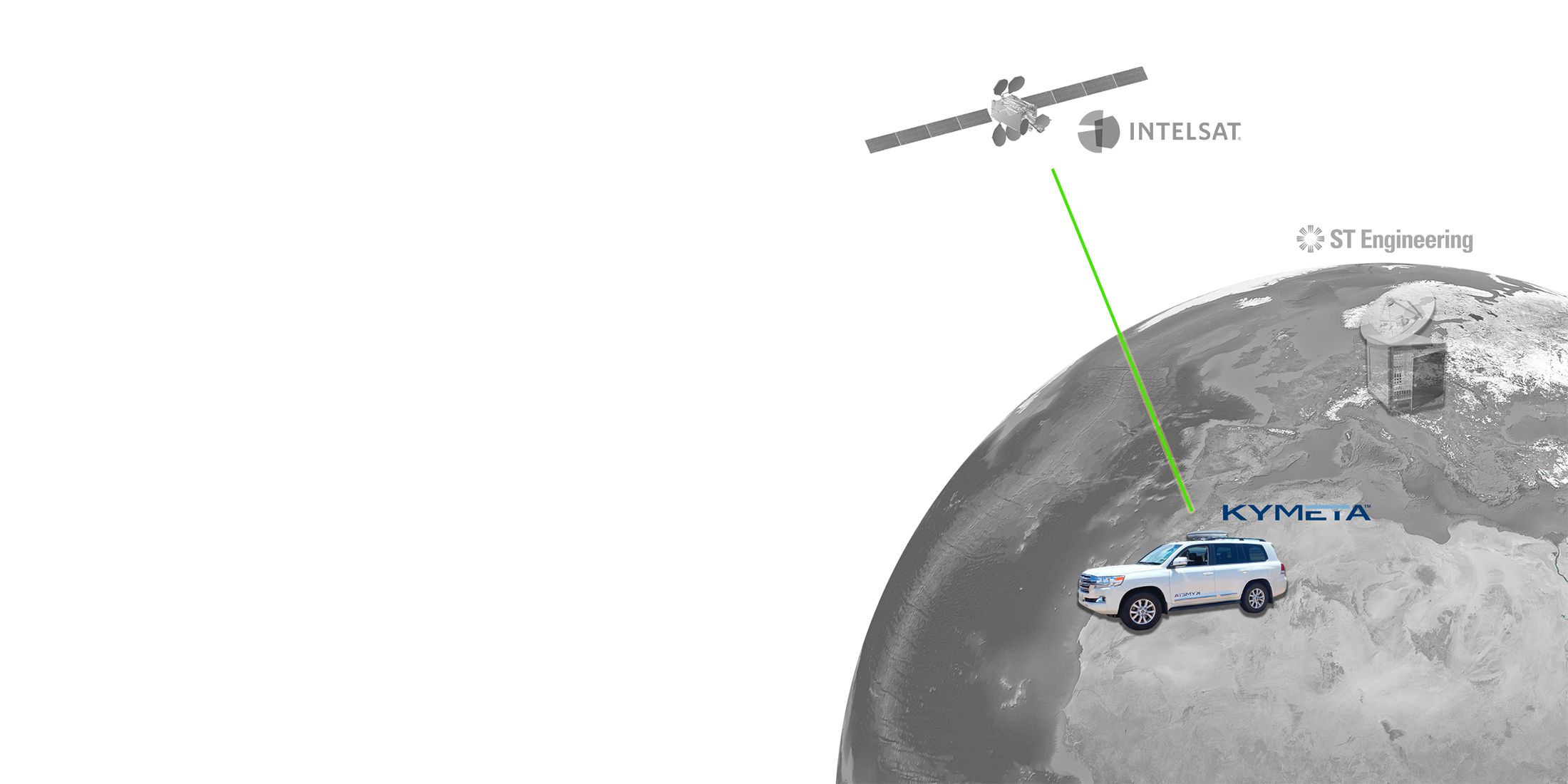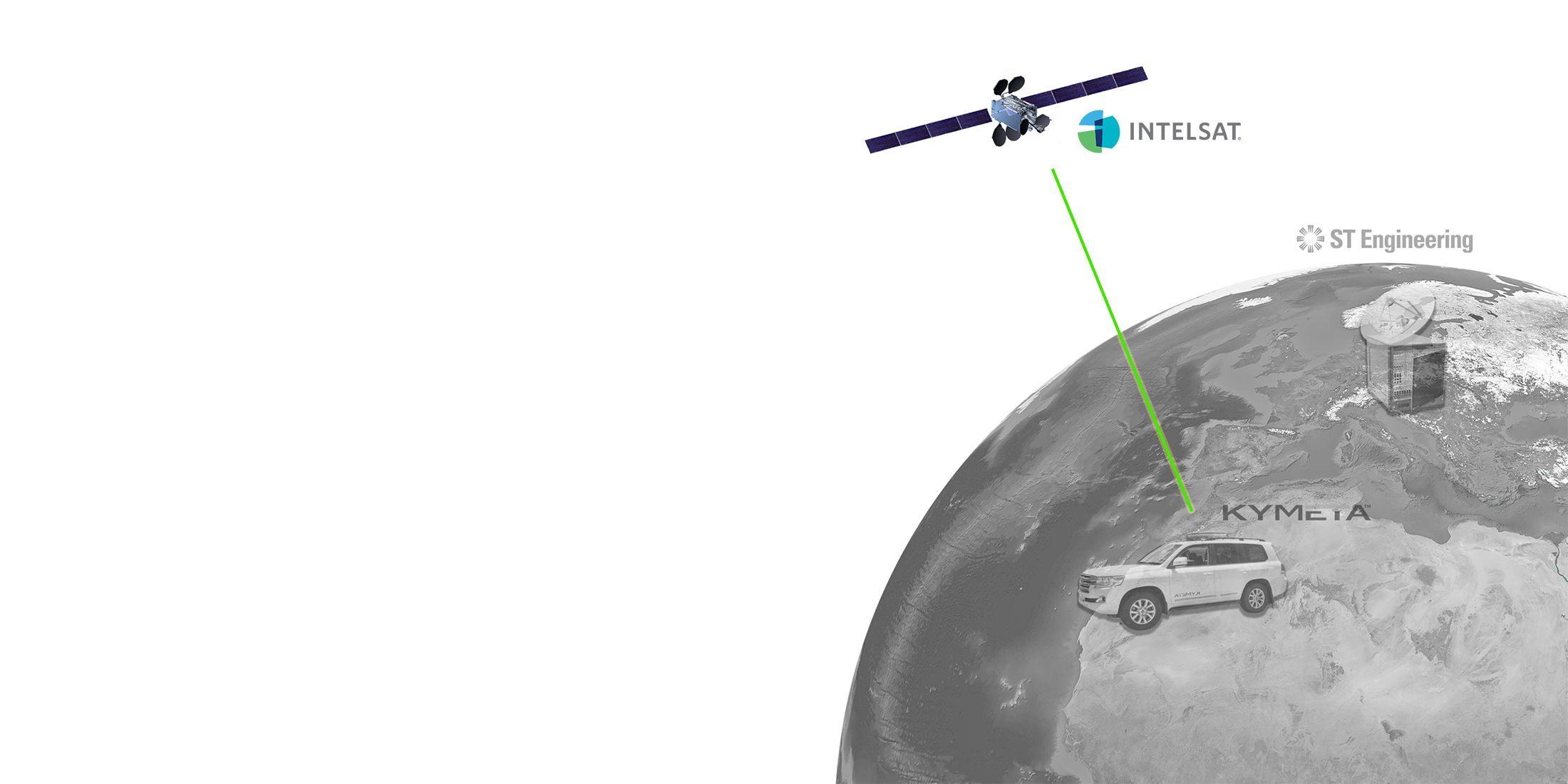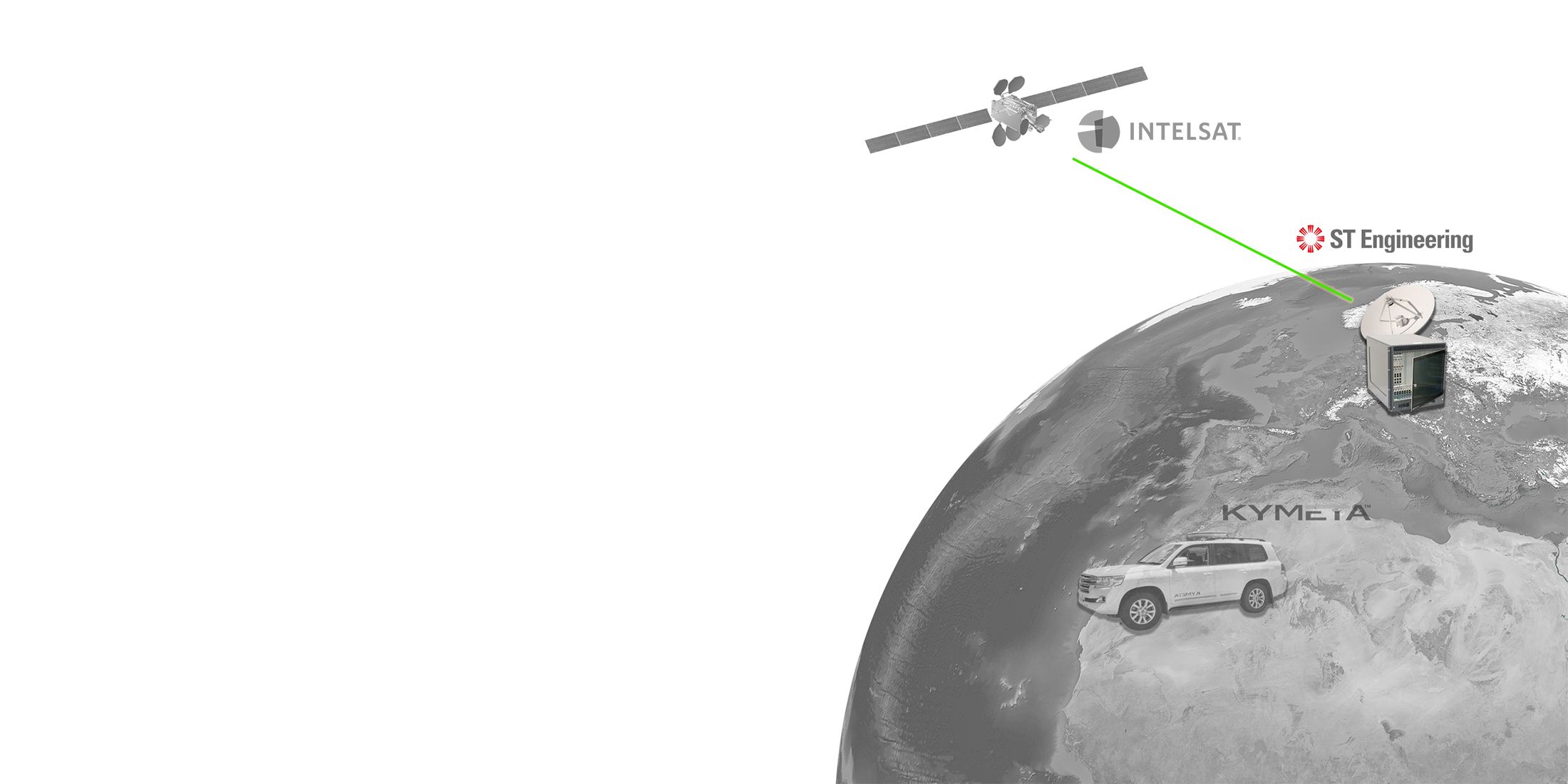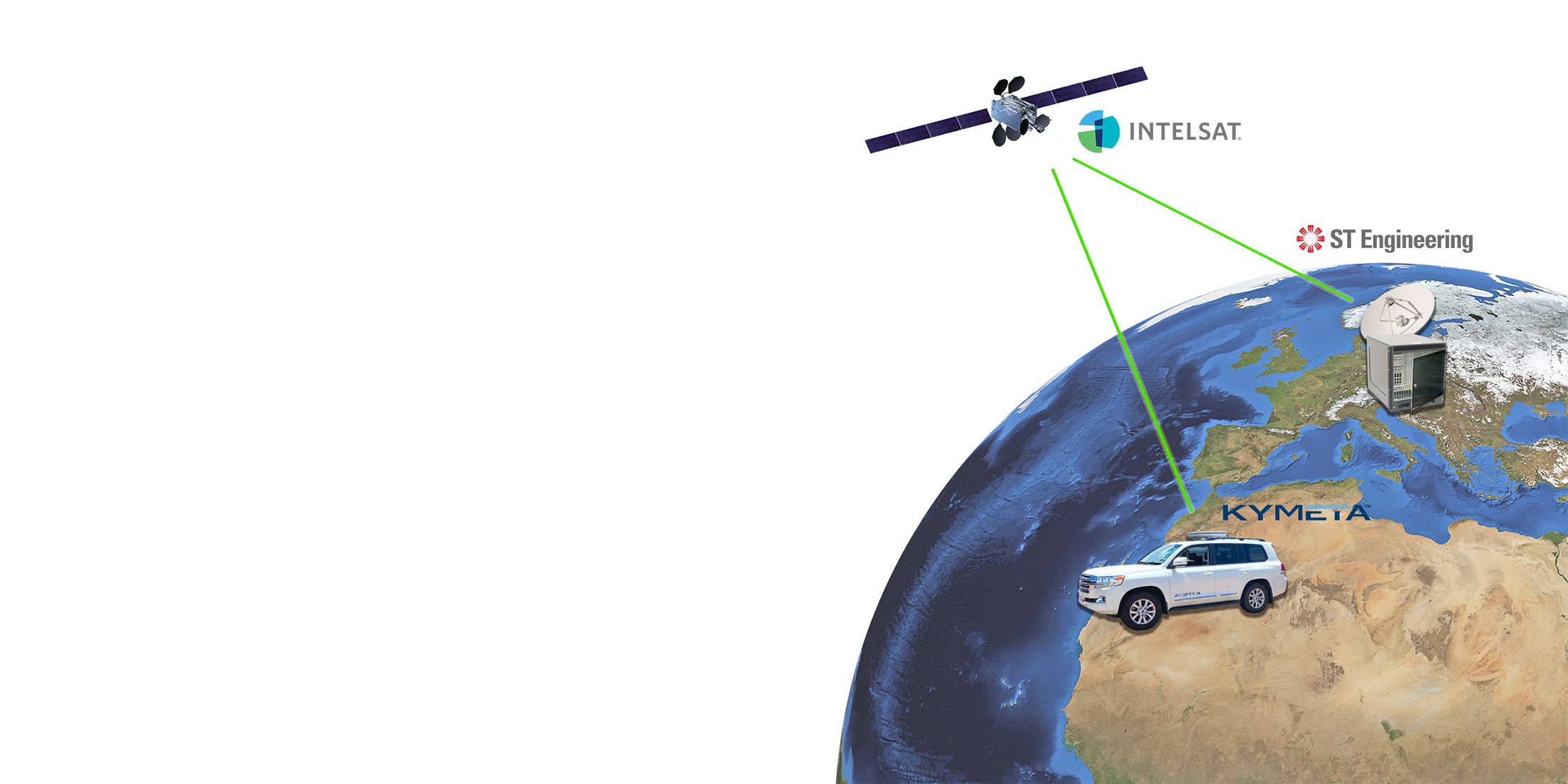 Curtain Up on
the Blue Point Atlas
We sent two of our very own team members, Head of Media and Broadcast, Hans Massart and Strategic Marketing Director, Els Baele, to the grand unveiling of the car that will take on this year's race, the Blue Point Atlas.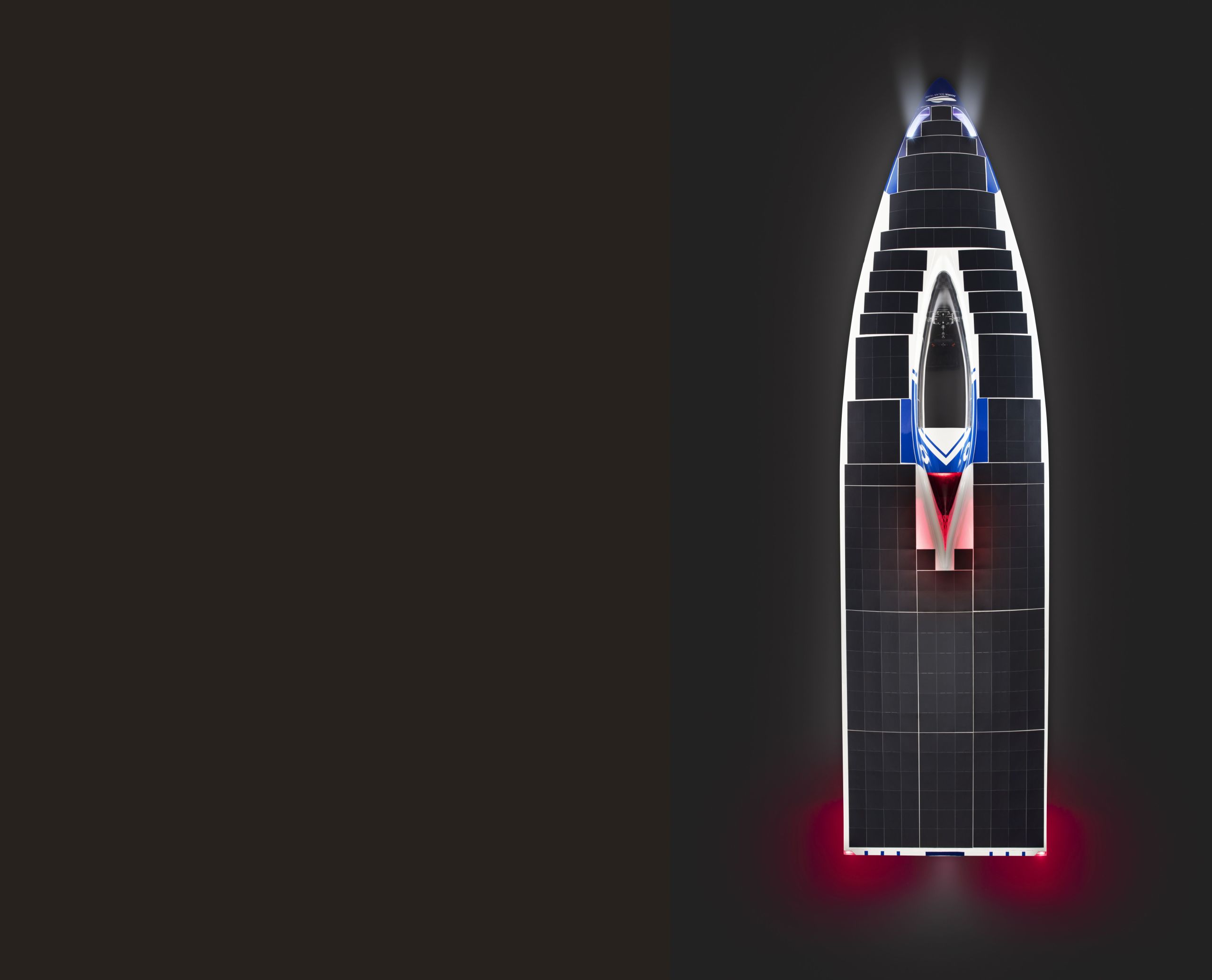 The Big Test before the Big Race
The Belgian Agoria Solar team and ST Engineering iDirect came together to carry out testing on the antenna system that will provide communications during their crucial race next month in Morocco.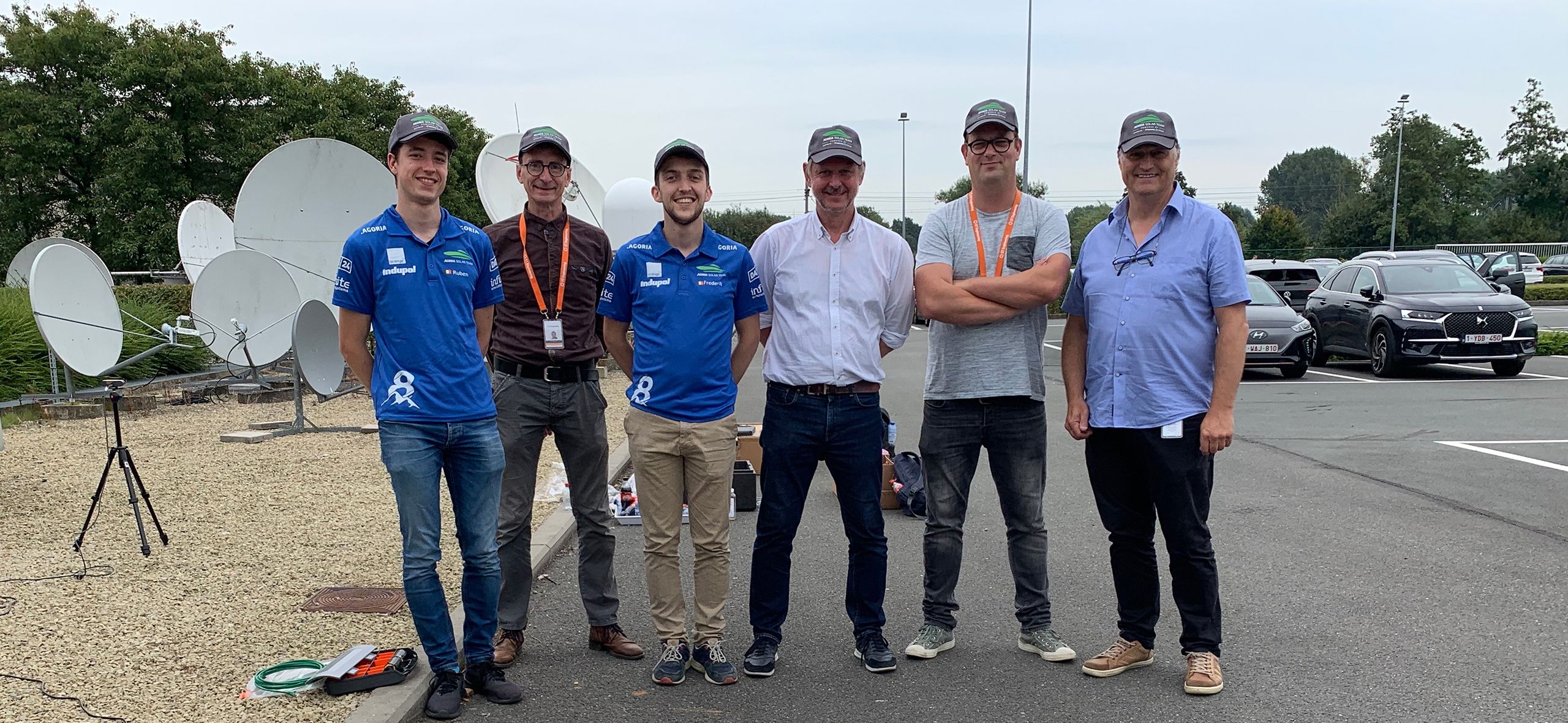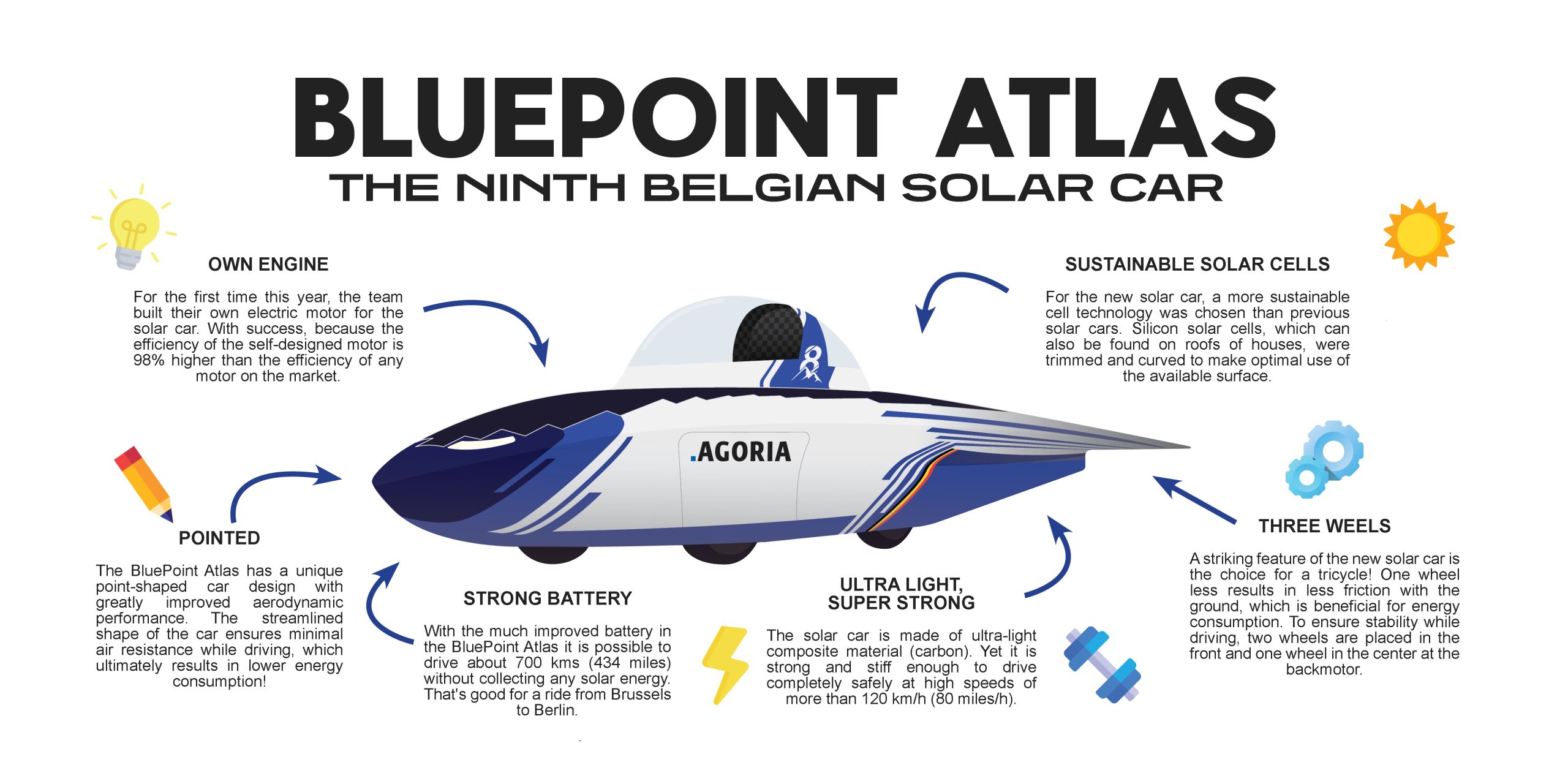 2021 -
Solar Challenge Morocco
Agadir - Agadir
Distance: 2500 km/1550 miles
In October 2021, the Agoria Solar Team will participate in the Solar Challenge Morocco, a brand new solar race across the Moroccan Sahara. Student teams from universities around the world will compete in a 2,500 kilometer ride along the foothills of the Atlas Mountains. It is also after this mountain range that the new solar car, the BluePoint Atlas, is named.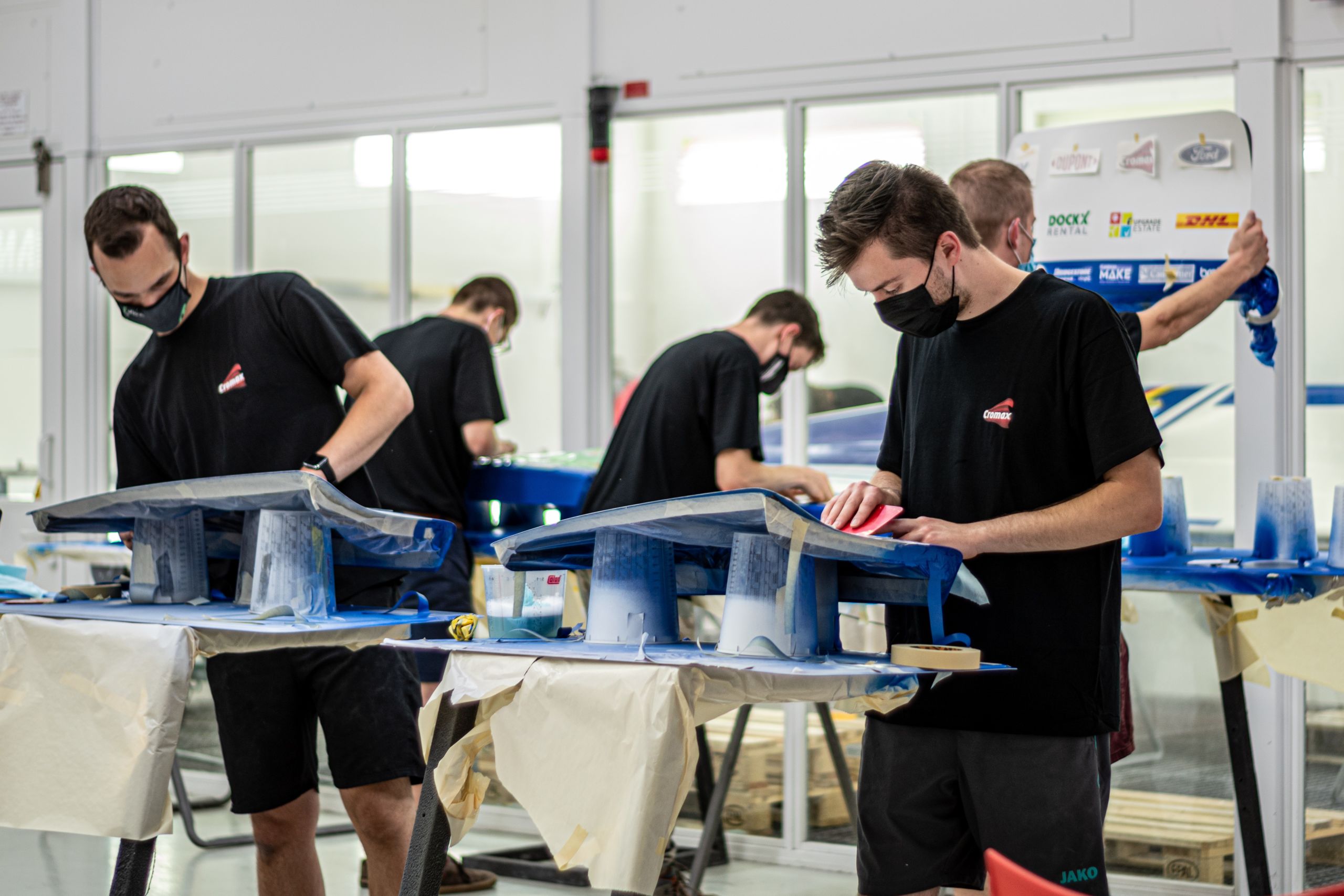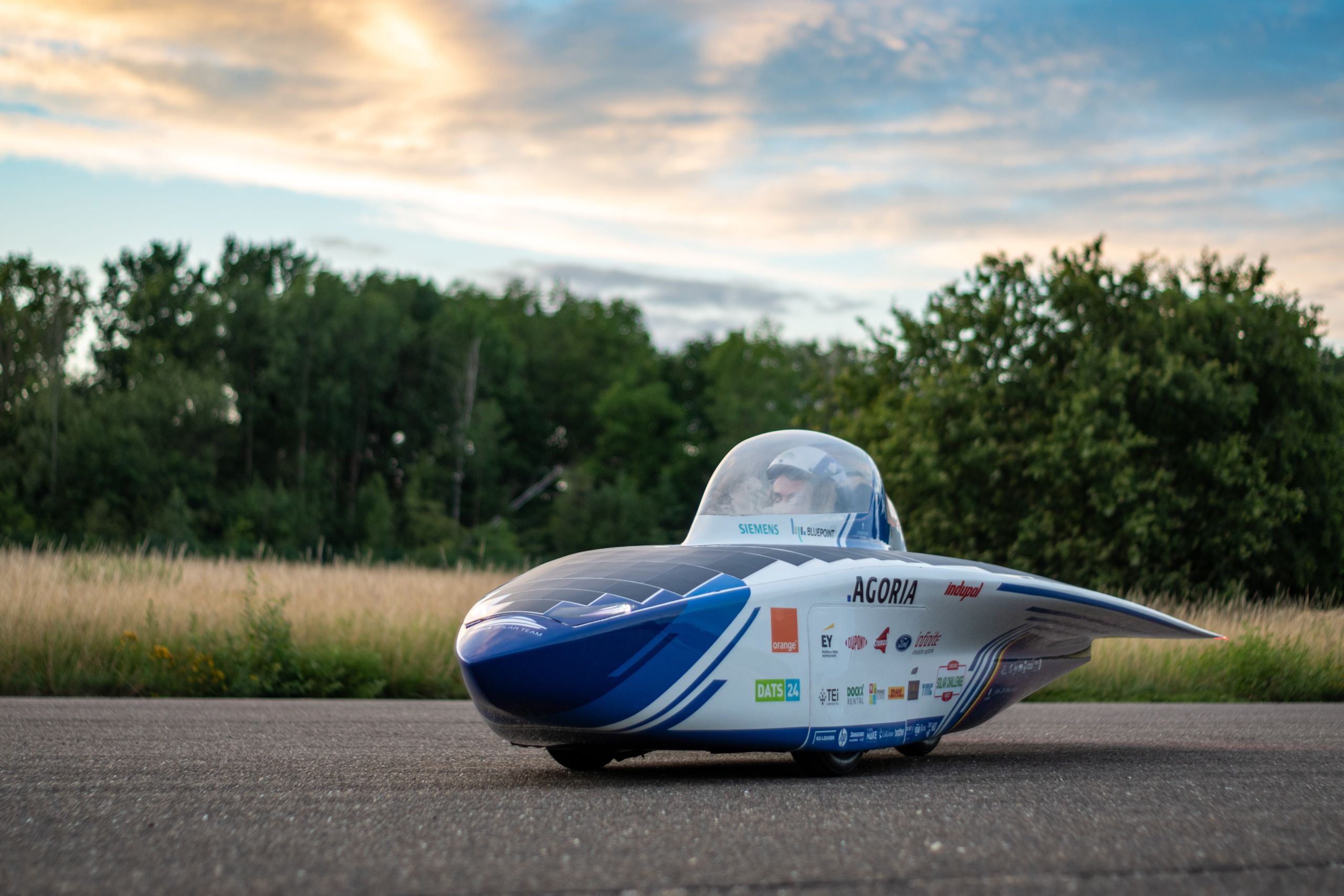 2019 - 1st PLACE
WORLD SOLAR CHALLENGE
Darwin - Adelaide (AUS)
Distance: 3021 km/1877 miles
The 2019 race has attracted 53 entries from 23 countries. With around 1,500 participants, the event was followed by a global audience of over 25 million, generating industry partnerships across many difference sectors including energy, engineering, financial, material sciences and IT sectors.

As in the 2017 race, satellite became integral to the Agoria Solar Team's communications with other means of Internet access extremely limited or non-existent. With teams spending their nights in remote areas or at service stations that offer limited access to 3G or 4G services, a solution was required that provided reliable connectivity. When multiple teams are all vying for cellular network access, these networks become overloaded and so an alternative method of connectivity is essential.

 ST Engineering iDirect and its partners were involved in this gripping challenge! We provided invaluable satcom-on-the-move to the Agoria Solar Team, enabling them to stay connected all along the route, no matter how remote.

A ThinKom ThinSat300 antenna was used on the 'brains' car which has been provided by STEP Electronics (HILLS Limited) and utilizing ST Engineering iDirect's Newtec MDM9000 modem, allowing communications on the move and therefore Internet access whilst driving. Teleport facilities were provided by Av-Comm, a family-run Teleport based in Sydney providing managed services and hosting for Australia/Pacific customers. Satellite capacity was being provided over Intelsat's Horizons 3e satellite.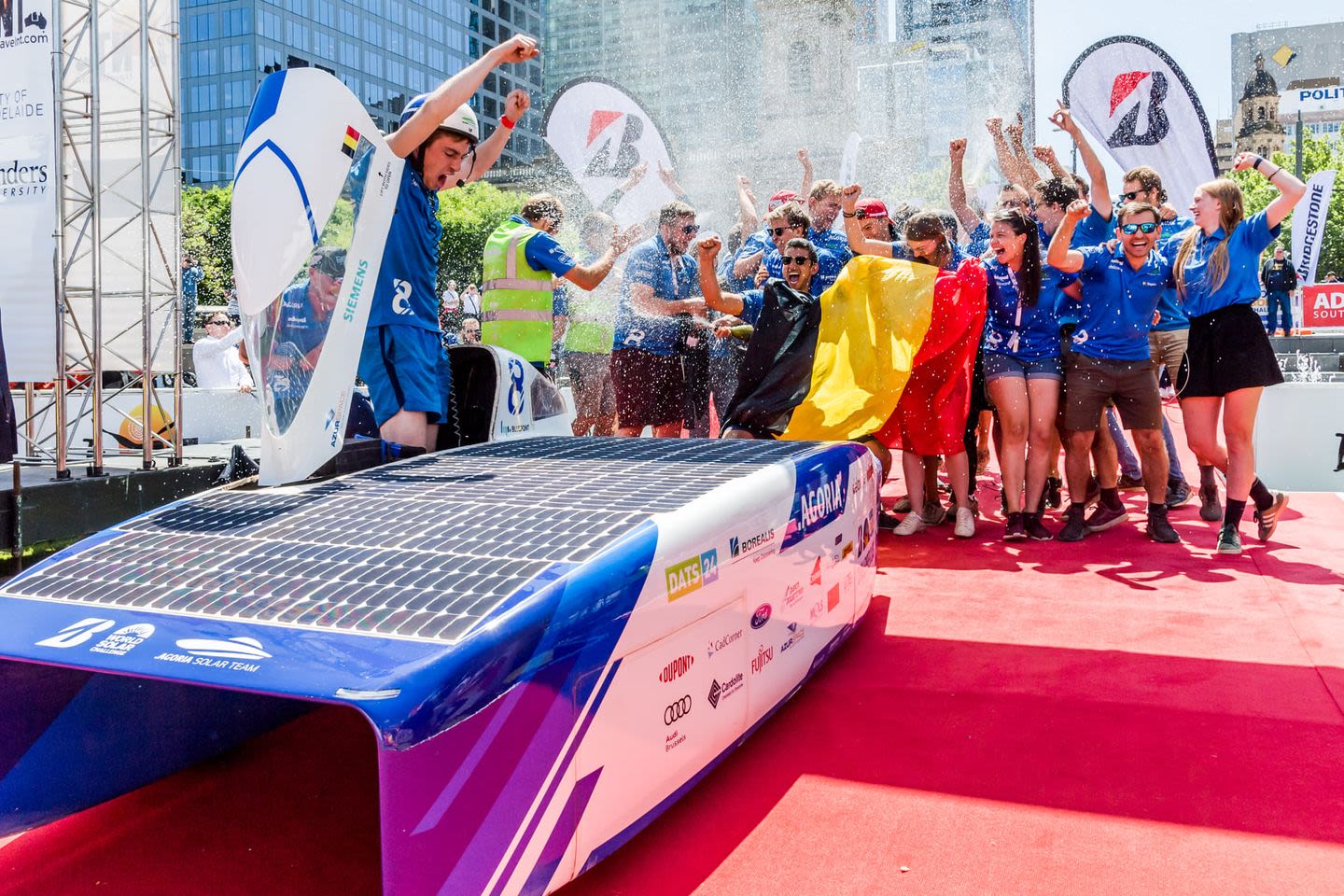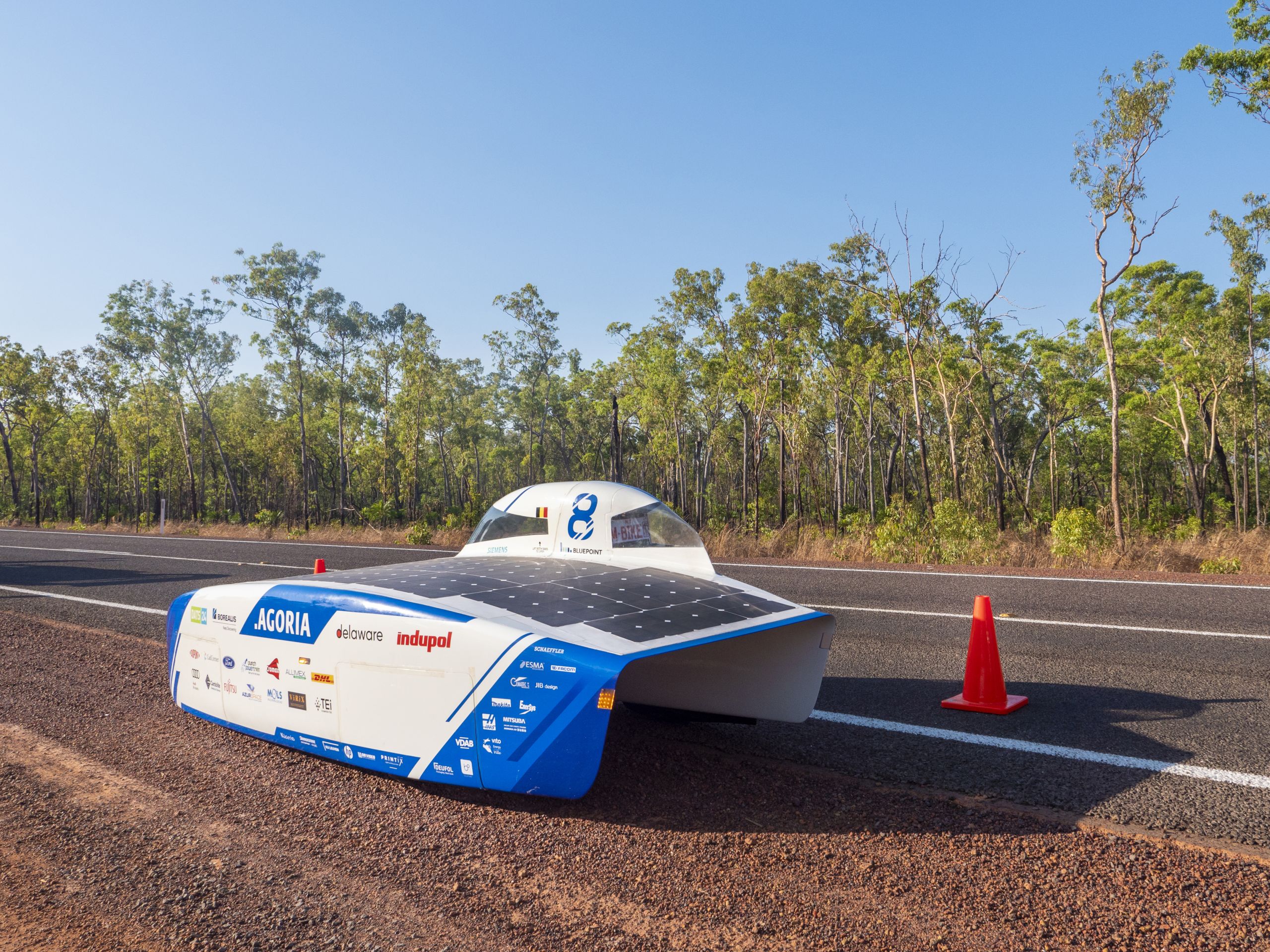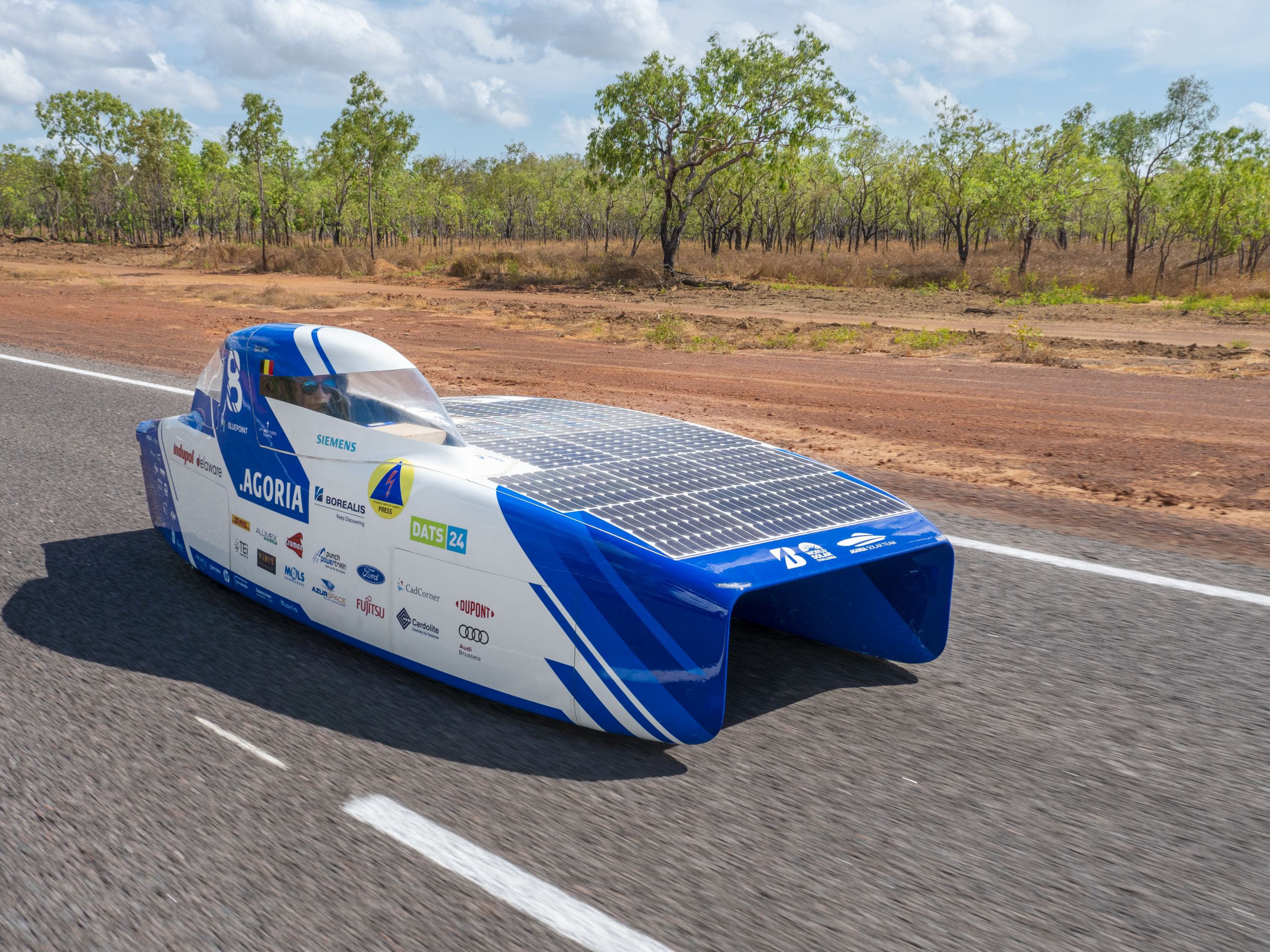 2017 - 3rd PLACE

World Solar Challenge
Darwin - Adelaide (AUS)
Distance: 3021 km/1877 miles
For the first time, the Solar Team was able to stream live video via satellite, providing updates on their progress to their family, friends and followers back home. Through regular daily live posts, the team could share in real-time their adventure with fans on the other side of the world. Without satellite, other ways to connect to the Internet were extremely limited.
With the provided solution, any IP connectivity medium, in this case cellular and satellite, could be bonded. The resulting available aggregated bandwidth was used for all IP applications the Solar Team required. When the team camped near cities such as Darwin or Alice Springs, 4G coverage was available. LiveU paired with Switcher Studio provided the ultimate portable live video solution. The team was able to integrate the Switcher Pro software with LiveU and run LiveU over the aggregated available IP bandwidth to enable the live broadcast. The combination of portable, easy to use production with Switcher Studio, bandwidth-aware encoding and the live ecosystem of LiveU provided the production team an outstanding experience.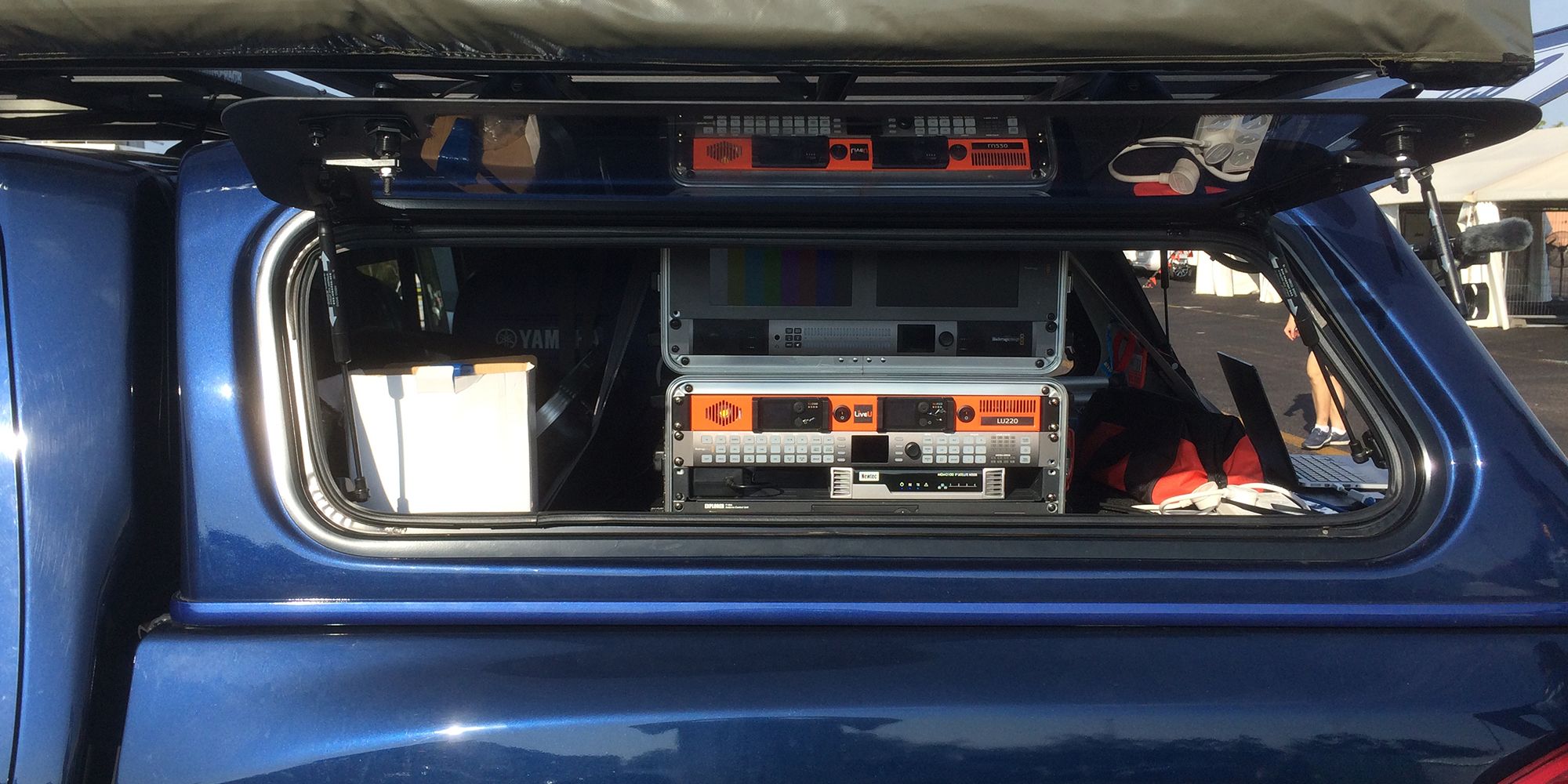 For the remainder of the race, when no 4G coverage was available, the same compact, easy to deploy and operate equipment allowed transmission over the Newtec Dialog VSAT platform, a crucial element of the Network Innovations managed service "MAVERICK". A single person acted as driver and operator of the connected car, securing availability anywhere, anytime.